The Pacific Field Corn Association Hires Project Intern
 In a partnership between the Pacific Field Corn Association and Agriculture and Agri-Food Canada, Jordan was hired to assist in the development of a soil phosphorus vulnerability index. The main objective of this project is to clearly define a critical concentration range of phosphorus in soil solutions that would indicate low, medium and high risk for leaching into the environment.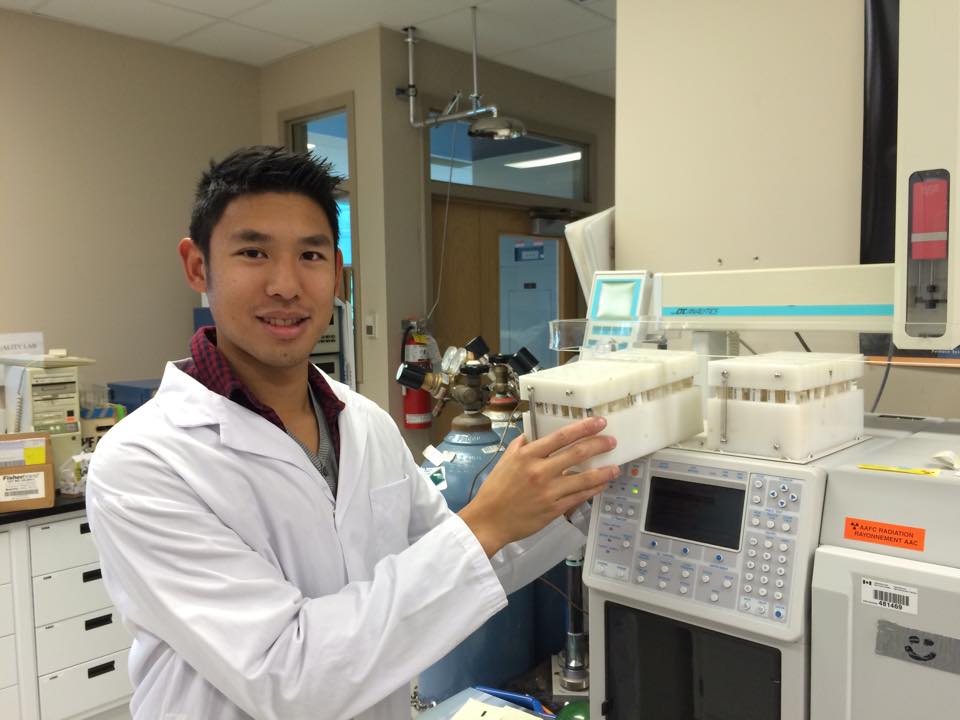 Jordan recently graduated from Simon Fraser University with a BSc. in Physical Geography, specializing in the fields of soil sciences and hydrology. Jordan is currently an articling agrologist (A.Ag) with the British Columbia Institute of Agrologists (BCIA) and hopes to gain full professional designation by 2017.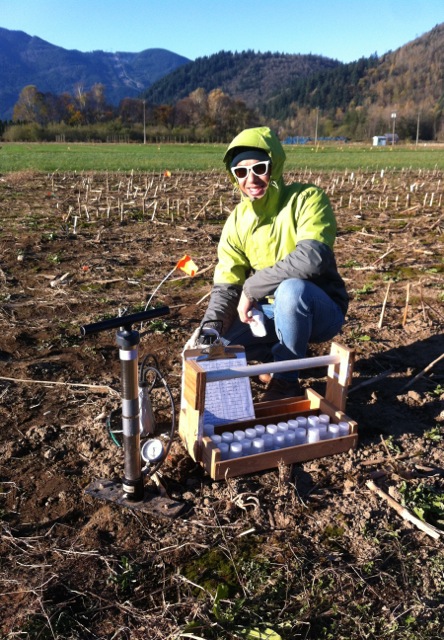 Aside from working in the laboratory, Jordan routinely engages in the collection of water, air and soil samples in the field. In this photo, Jordan is collecting water samples from lysimeters installed in a treated agricultural field in Agassiz, BC. The lysimeters are pumped and pressurized causing water within the surrounding soil to pass through a ceramic membrane at the bottom of the device. Water samples are analysed via an automated flow injection analysis method after preparation in the laboratory. This method determines concentrations of nitrate, ammonia and other nutrients. This process allows for insights into how different types of fertilizers affect nutrient leaching, ground water contamination and the movement of nutrients within the soil profile.